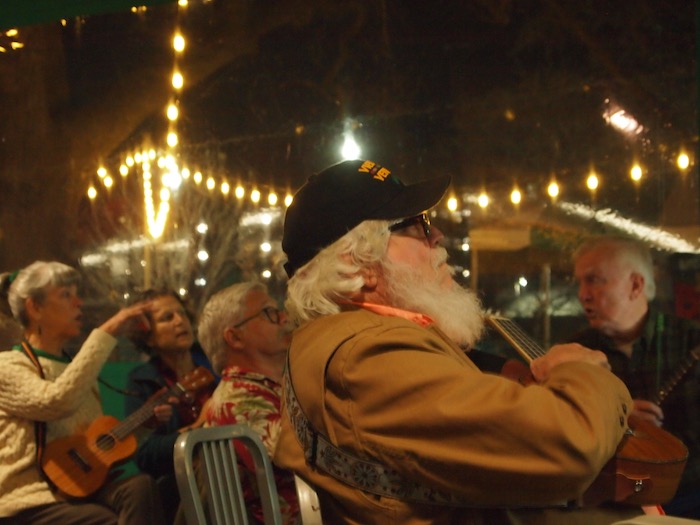 We had a great time making ukulele music at our January 2020 UkeAlong at the Central Market on North Lamar. We had a great group of folks – and we had the back porch pretty much all to ourselves. Thanks to everyone who came out to make music!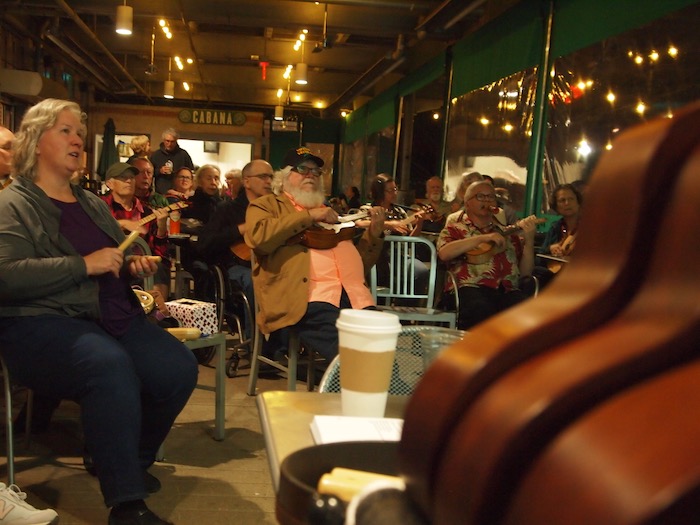 If you'd like a copy of the songbook – grab it here.
Our next UkeAlong is scheduled for Tuesday, April 7 at the Brewtorium. Watch this space for more info.